Product Lines
Erosion & Sediment Control
BMP's & SWPPP's are very important. And we take pride in providing what you need, without sacrificing quality.
Compost Filter Sock – 8",12",18",24" Diameter

Switch Grass Sock

Erosion Control Matting & Permanent Blankets

Silt Saver Silt Fence

Corrugated HDPE Drain Pipe

PVC Pipe

American Wick Sheet Drains
Geotextiles / DOT Approved
Whatever your State calls for, we're ready to respond by providing the materials from approved manufacturers.
Woven

Non-Woven

Geogrid, Geocells & Other Products Available

DOT Silt Fence
Misc. Items, concrete supplies, Lime
Having a complete product offering, eliminates the need to shop elsewhere.
Black Beauty Sand

Dewatering Filter Bags, Gabion Baskets

Rebar, Chairs, #9 Wire

Sandbags

Calciment

Bentonite

Crane Mats​








For More Information...
Contact Jon Cuffs at Jon.cuffs@84lumber.com or 412-287-6019
Associate Partners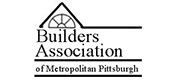 *Products and services vary by location.