84 Lumber benefits include:
Medical/Hospitalization Insurance
Prescription Drug Plan
Telemedicine ($0 Copay) - 24/7 Physician Support
Flex Spending Accounts
Dental Insurance
Vision Plan
Wellness Awards and Incentives
$25,000 Company-Paid Life Insurance
Life Insurance
Short/Long Term Disability Insurance
Employee Assistance Program – resources there to help when you need it most
Paid Vacation, Personal and Sick time
Paid Holidays
Training and Development Opportunities
Exclusive Discount Partners –On cell phone carriers, auto and homeowners insurance etc.
Recognition and Rewards for a job well done
Scholarship opportunities for dependents
401(k) Savings and Profit Sharing Plans for a secure financial future

401(k) Savings Plan:
Associates are immediately eligible for participation
Both Traditional and Roth Options Available
You can choose how your money is invested

Build your own portfolio from over 16 investment options
Use The GoalMaker investment tool
Use Target Date Funds

 Employee Pre-tax Deferrals or Roth After-tax Contributions: 1%–50% of compensation.
Employer Match: decided each year based on company profits and/or challenge given with vesting:
Accepts Rollovers from other plans
Catch-up Contributions for those 55 and older
Change Deferral Percentage: Anytime

Please note vesting for both Profit Sharing and 401(K) are based on years of service:

Years of Service           2            3            4            5           6

Vested Percentage      20%     40%      60%       80%      100%
Profit Sharing Plan:
100% contributed by 84 Lumber based on profitability
6% of eligible wages or 6% of net income for the company whichever is lower
Fully vested after 6 years' participation
Benefit is available to all employees who work at least 1,000 hours per year. Must be employed on the last day of the plan year.
Scholarships: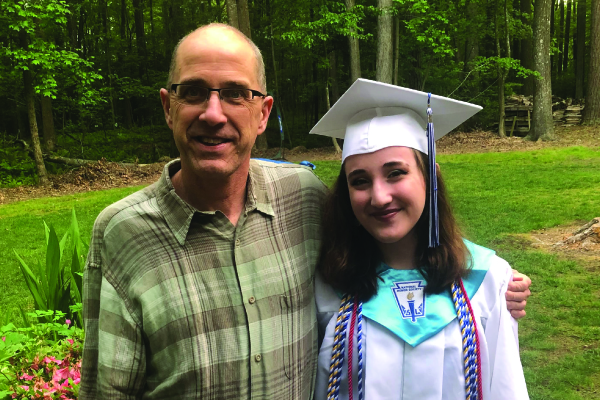 "The money provided by the George T. Handyside and 20-Year scholarship awards have been extremely beneficial in allowing me to continue in my scientific studies. Being a biology and biochemistry double major, I really enjoy research and want to continue into a graduate program following the completion of my undergraduate degree. Receiving this scholarship has allowed me to reduce the amount of financial stress, loans, and debt I experience, therefore enabling me to go on and not worry about what I have left to pay from my undergraduate degree. With 84 Lumber's generous support and backing, I will be able to become a successful scientist who is able to make the world a better place to exist in."
ERIN HURLEY
"I was awarded the George T. Handyside Memorial Scholarship for my Sophomore year at Montclair State University where I graduated with a degree in Justice Studies. I was awarded the Memorial Scholarship again for my second year of law school at Penn State Law where I am pursuing a Juris Doctor degree. During all four years of my undergraduate education, I also received 84's 20-year Club Scholarship. Receiving these scholarships has made me feel my future is important to the 84 Lumber family and that my educational goals are supported by the company."
LEAH FITZGERALD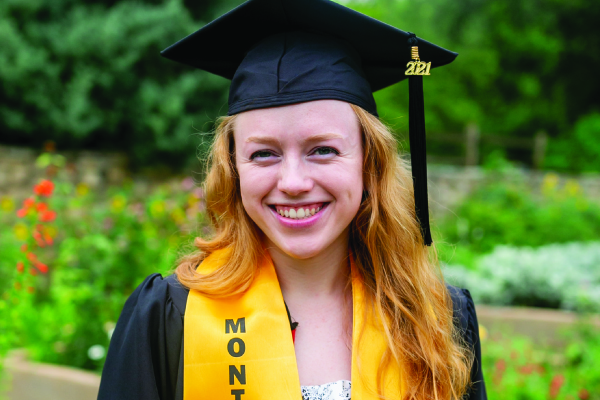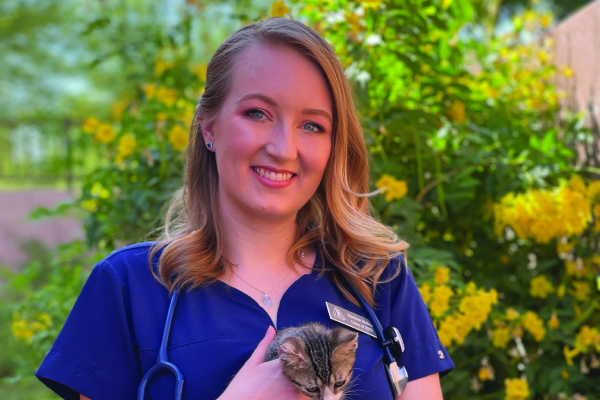 "I am grateful to have received the George T. Handyside Memorial Scholarship for the academic years 2021-2022 and 2022-2023 at Washington State University. Veterinary medicine has historically been virtually inaccessible to many people due to the high cost of education. Even today, many veterinarians retain student loan debt for most of their careers. The generosity of scholarship funds such as these have a big impact on reducing the burden of pursuing my dream of becoming a veterinarian."
MADISON MOLLICO