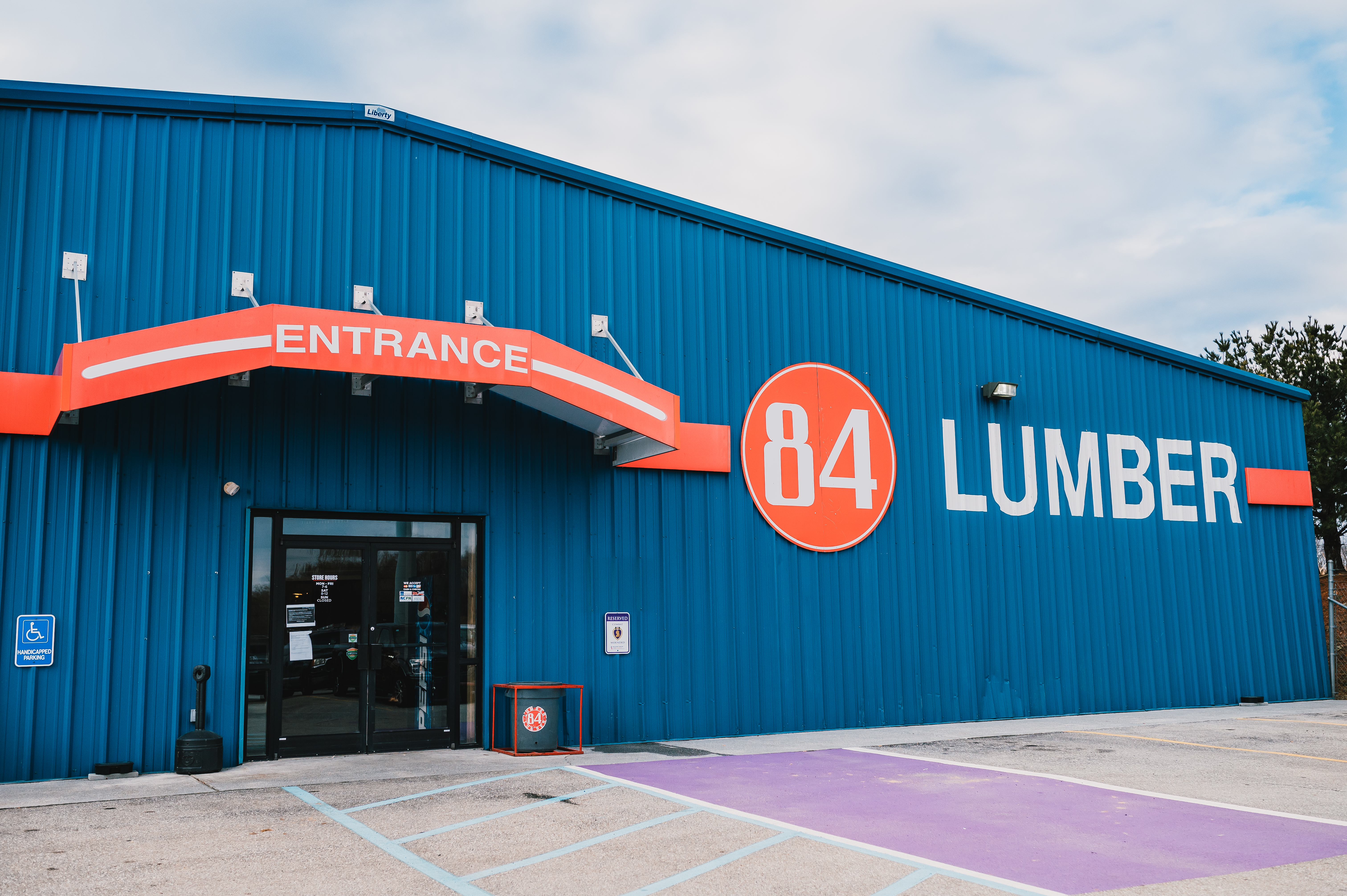 Supporting and Honoring Our Veterans
Every 84 Lumber store has purple-painted parking spaces in honor of the Wounded Warriors Family Support program. The idea started with one passionate employee, and the company was moved to adopt it. 84 Lumber donates materials to Homes for Our Troops, a nonprofit organization that builds adapted homes for severely injured veterans, inspired by the many employees who have served in the military.
Since 2016, the company has celebrated Military Appreciation Month with an annual Operation Appreciation campaign. 
The company also offers a year-round 10 percent military discount and a designated purple parking spot for wounded warriors at all of their locations.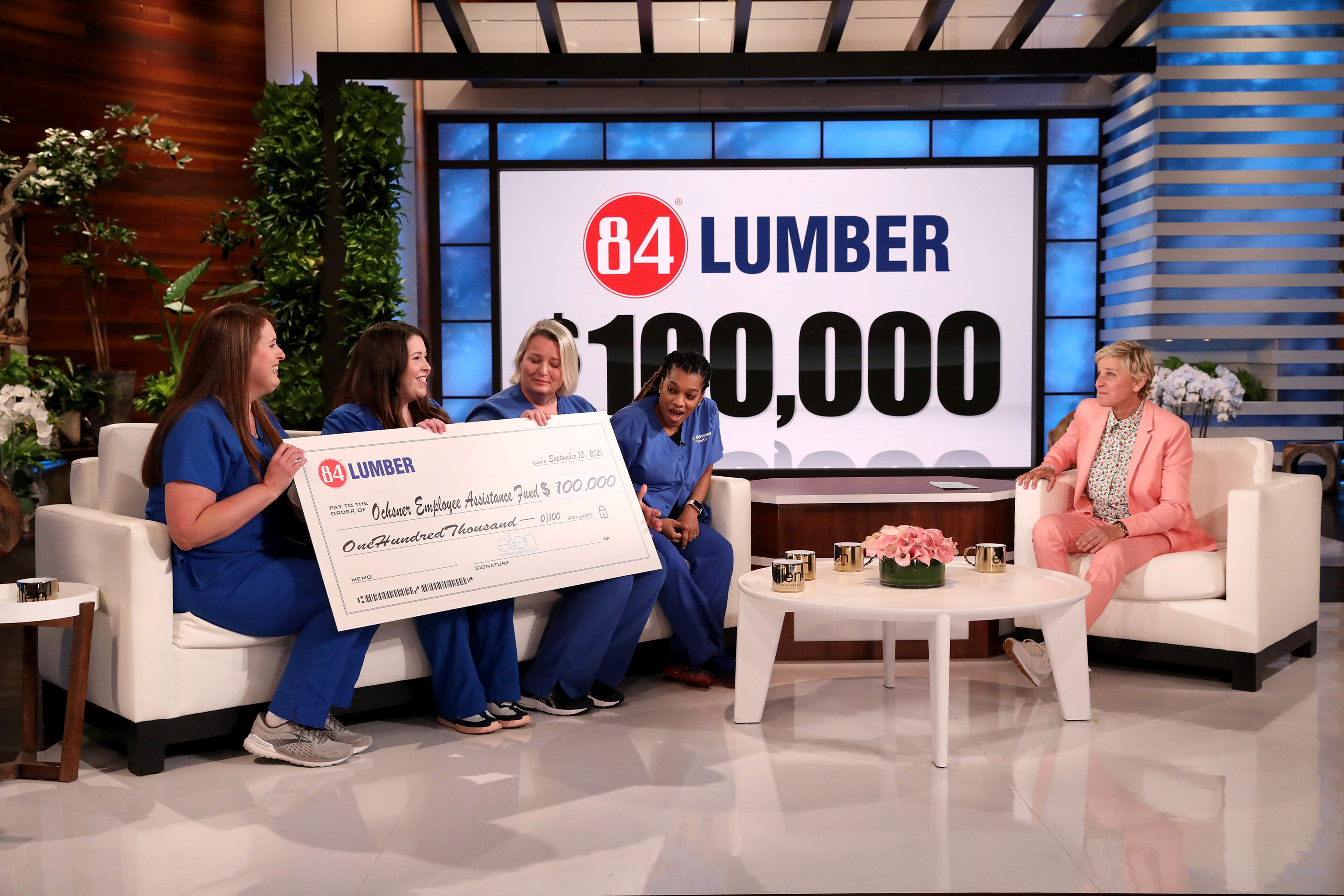 Building Up Others
84 Lumber is committed to supporting organizations and charities in communities across the U.S.

In 2019, 84 Lumber launched a partnership with the Fisher House Foundation, a nonprofit that provides a free "home away from home" for families of veterans who are receiving medical care at the VA Pittsburgh Healthcare System. In a special tribute to veterans and military families in 2022, 84 Lumber announced a $100,000 donation for the Richmond Fisher House.

In 2022, 84 Lumber has also donated to organizations such as Habitat for Humanity, the Boy Scouts of America, MANNA Food Bank, and the Roc Solid Foundation to help build playsets for children battling cancer.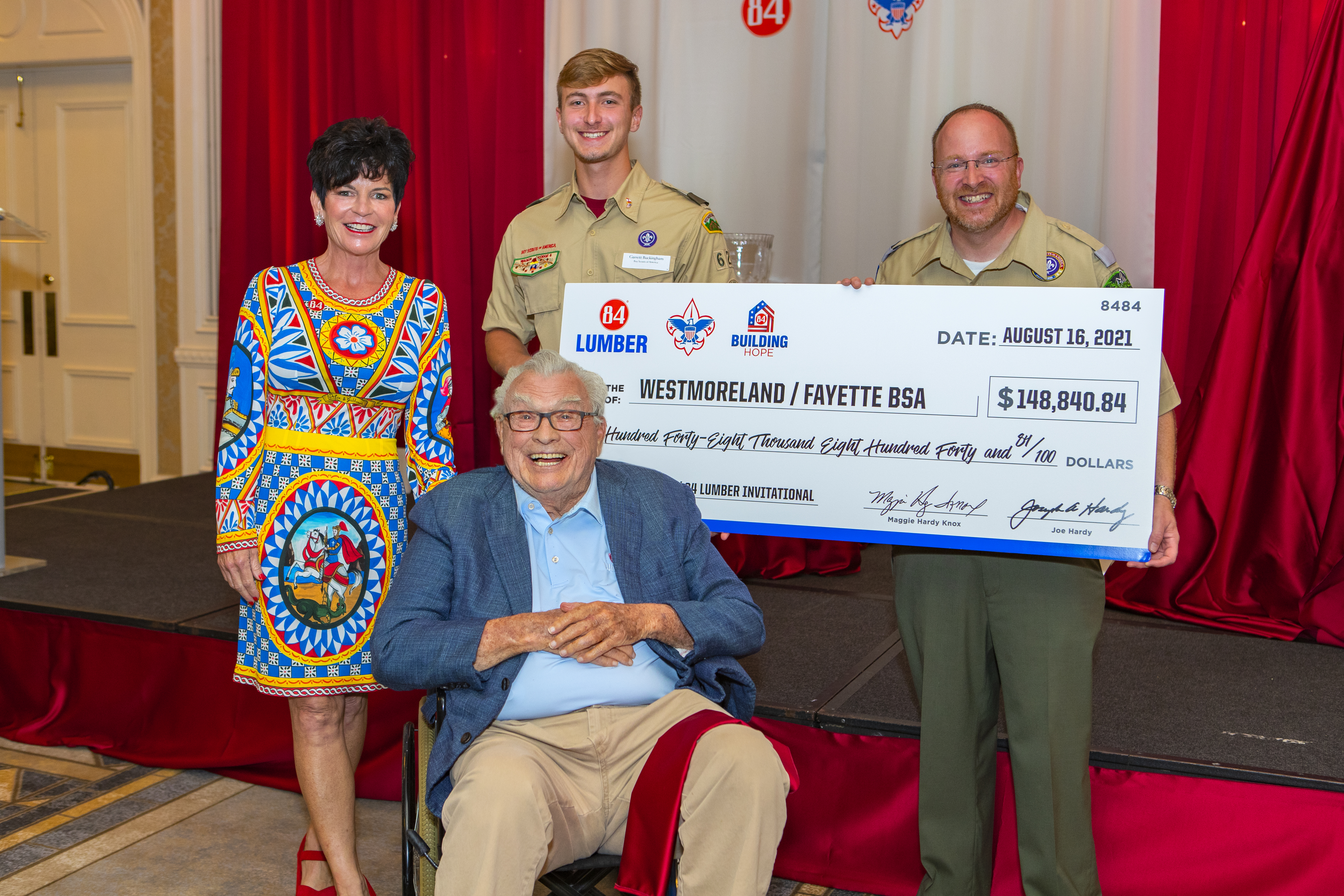 Spreading Awareness for Those in Need
From Military Appreciation Month to Breast Cancer Awareness Month, we are proud to use our platform to spread awareness for things that are important to us and our communities. During Breast Cancer Awareness Month, we always seek new ways to spread awareness and raise money for a cure, from changing the 84 logo pink to selling thousands of t-shirts to delivering gift baskets to hospitals to celebrity partnerships. 
In 2022, 84 Lumber donated to Breast Cancer Awareness organizations such as Clea Shearer Foundation, David's Dream and Believe Cancer Foundation, Pink Ribbon Girls, Hair Peace, and more.
If an Associate or customer of 84 Lumber has an idea or a cause that they are passionate about, we are always inspired and enthusiastic about showing our support.
Join Our Talent Network
Didn't see the exact job you were looking for? Connect with us to see new job openings as they become available. Join our Talent Network to stay informed about future opportunities at 84 Lumber.
Join Now
*84 Lumber Company is an Equal Opportunity / Affirmative Action employer. All qualified applicants will receive consideration for employment without regard to age, race, color, religion, sex, national origin, disability, or protected veteran status. Applicants who require assistance applying for a position, please call 724-288-9024. Please click here for more information regarding 84 Lumber's Equal Opportunity Employment Policy. Equal Opportunity is the Law Poster, Poster Supplement.