1,632 sq.ft.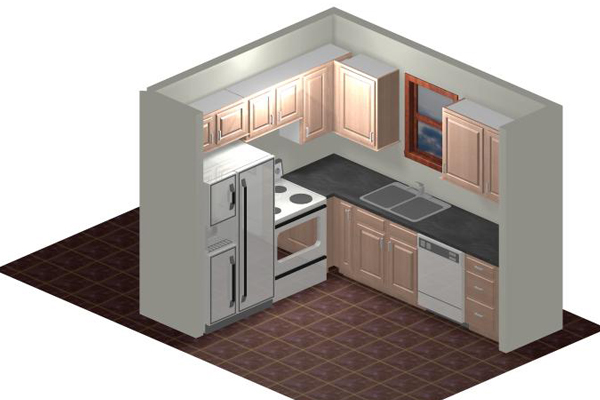 Specifications:
Living Area: 1,632 sq.ft.
Enhanced Area: 1,632 sq.ft.
Bedrooms: 4
Baths: 2½
House Width: 42'4"
House Depth: 28'
Primary Roof Pitch: 6/12
Garage Area: 440 sq.ft.
Porch Area: 24 sq.ft.
Deck Area: 192 sq.ft.
Main Ceiling Height: 8'
Foundation: B, C
Walls: 2x4, 2x6
Features: 
Large, space-efficient design
Formal dining room
Large living room
Enhancements:
Two-car garage (20'x22')
Rear deck with railing (16'x12')
Fireplace
Feature Sheet:
Download the feature sheet for this home plan.
Download PDF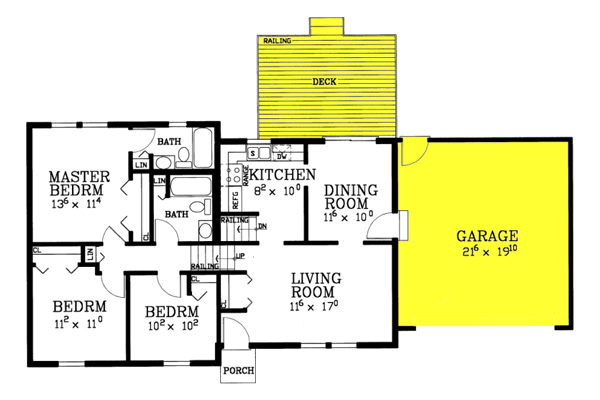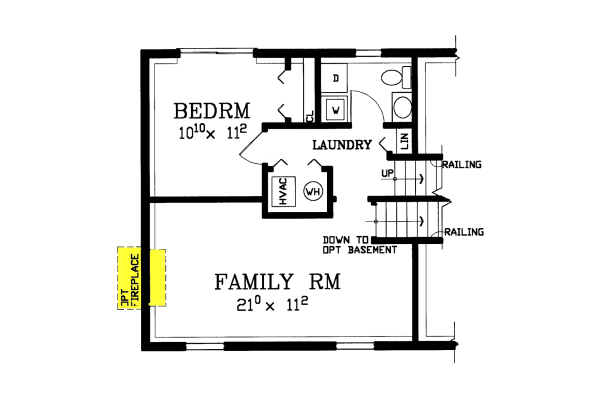 *Photos or renderings will vary from actual plan.