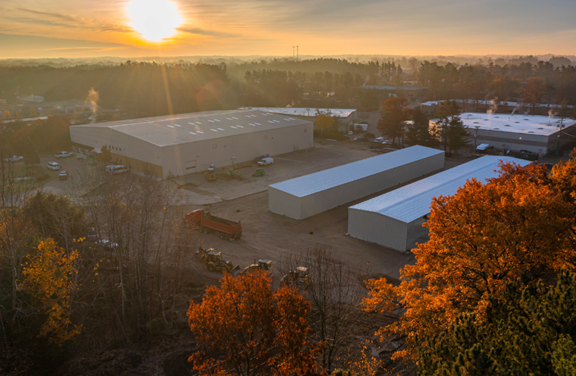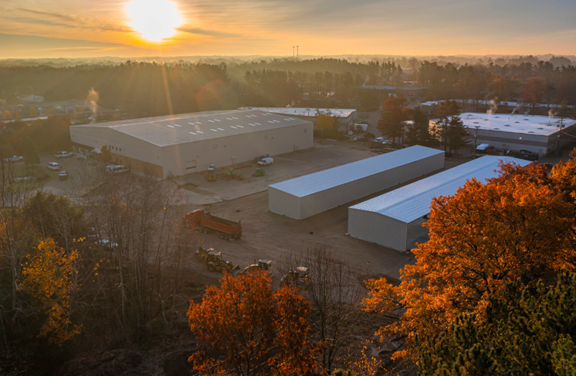 EIGHTY FOUR, PA. (AUGUST 8, 2022) — 84 Lumber, the nation's largest privately-held building materials supplier, is proud to announce the opening of its newest store in Commerce Charter Township, Mich. Located at 4158 Pioneer Drive, this is the company's first store in the state of Michigan.
The brand new 42,000 square foot facility includes an extensive warehouse with a spacious showroom. The space includes roofing, trim, treated lumber, windows, doors and more. The store is open to the public, and customers can browse and personally consult with the team of experienced 84 Lumber associates.
"The construction market is flourishing in Michigan, with a great amount of single- and multi-family homes being built," says Tyler Haas, the store's general manager. "We are excited to be a part of this competitive market and to continue growing within the Commerce Township community.."
84 Lumber is the largest privately held building materials supplier in the nation. The company is on track to end 2022 with record sales numbers. To keep up with growth, 84 Lumber is expanding in new and existing markets around the country, and it is continuing to hire in all 250 stores across 30-plus states. To apply for a career with 84 Lumber, visit 84lumber.com/careers. To follow along with more company news, visit 84 Lumber on Facebook, Instagram or LinkedIn.
To work with the new Commerce Charter Township store, call 248-791-0863.
 About 84 Lumber
Founded in 1956 and headquartered in Eighty Four, Pennsylvania, 84 Lumber Company is the nation's largest privately held supplier of building materials, manufactured components and industry-leading services for single- and multi-family residences and commercial buildings. The company operates more than 250 stores, component manufacturing plants, custom door shops, custom millwork shops and engineered wood product centers in over 30 states. 84 Lumber also offers turnkey installation services for a variety of products, including framing, insulation, siding, windows, roofing, decking and drywall. A certified national women's business enterprise owned by Maggie Hardy Knox, 84 Lumber has held a spot on the Inc. 5000 list of America's fastest growing companies for several years in a row. For more information, visit 84lumber.com or join the company on your favorite social media platform.
# # #
CONTACT:
Sarah Van Dommelen, Public Relations Manager, 84 Lumber
724.228.8820 x2185
sarah.vandommelen@84lumber.com